The AromaLoc™ 5000
Are you a winemaker interested in deploying the AromaLoc solution?
The AromaLoc 5000 will work with wine volumes up to 5000 litres at approximately 18 C fermentation temperature (higher volumes can be used at lower fermentation temperatures, and vice versa). The machine works for all wine production methods that can direct headspace gas to it.
White wines are usually made in closed top fermenters which are easily adaptable. We have adapters and hardware available for most conventional tanks.
Red wines are usually made by pumping over or punching down the cap. We have solutions for these processes as well. For barrel fermentations, we have worked with TN Coopers to develop a system which is commercially available. Modifications for different barrel sizes are possible.
We recommend the machine be applied from just prior to peak fermentation to near the end of active fermentation.
Please contact us with any questions as to how we can work with your process.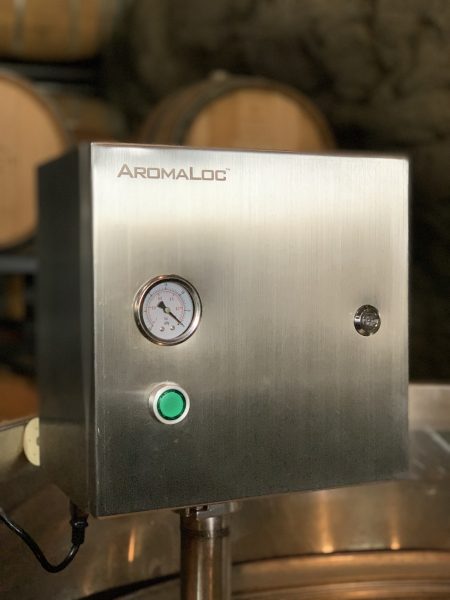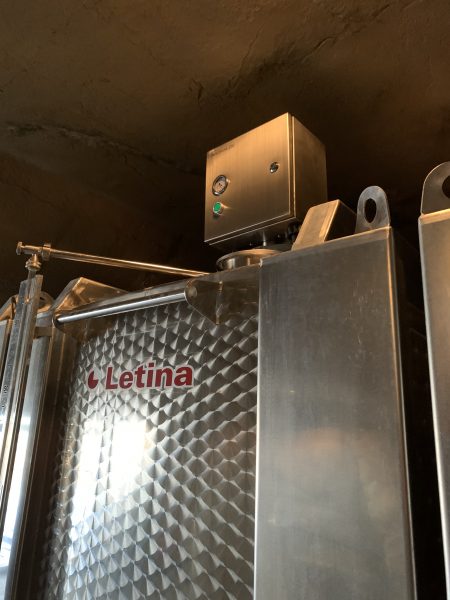 AromaLoc™ 5000 specs
Model: AromaLoc™ 5000
Beverage Volume: Up to 5000 litres at approx. 18 degrees Celsius
Dimensions: 12″ (30.4cm) x 12″ (30.4cm) x 8″ (20.32cm)
Weight: 19.8 lbs (9 kg)
Power required: 115 VAC 60 Hz .5A, or 220 VAC 50 Hz .25A
Connection: Location of the machine is best at closest point to tank vent. We have adapters and mounting systems to accomplish most conventional applications.
Price: Please contact Walter Meyer, at walter@aromaloc.com to obtain a quote which will include the different adapters required.